To protect 100,000 children from rotavirus, pneumococcal disease and cervical cancer across nine South Pacific Island countries over three years. We are committed to . . .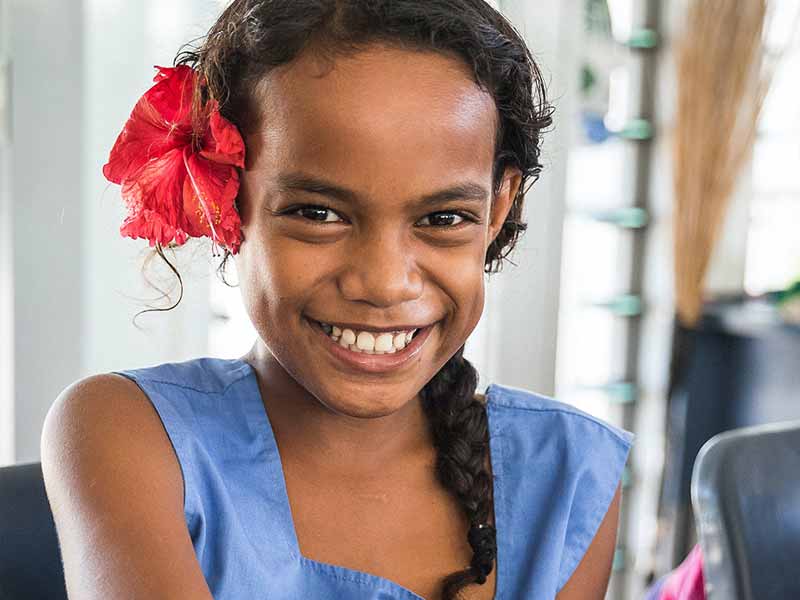 Vaccinating adolescent girls against the Human Papillomavirus (HPV) to prevent cervical cancer in later life.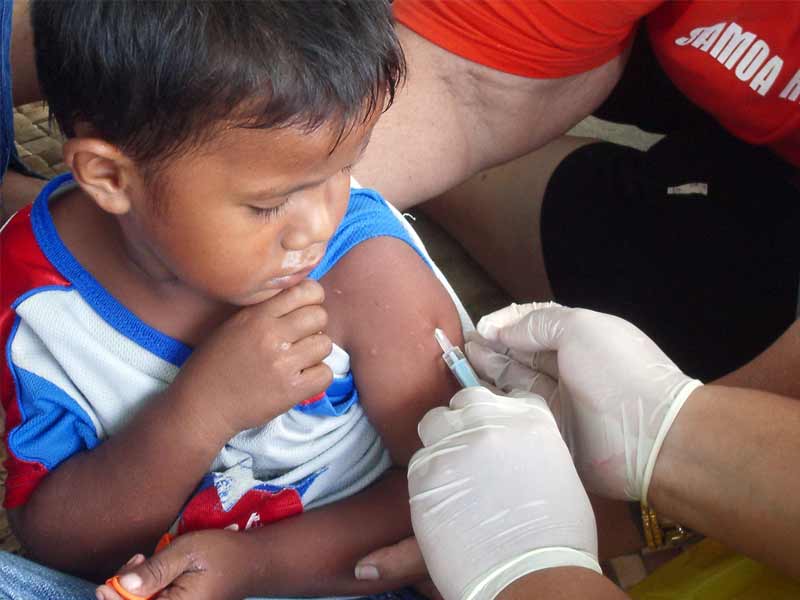 Vaccinating children against rotavirus and pneumococcal bacteria to reduce illness and deaths from gastroenteritis, pneumonias, meningitis and bacteraemia.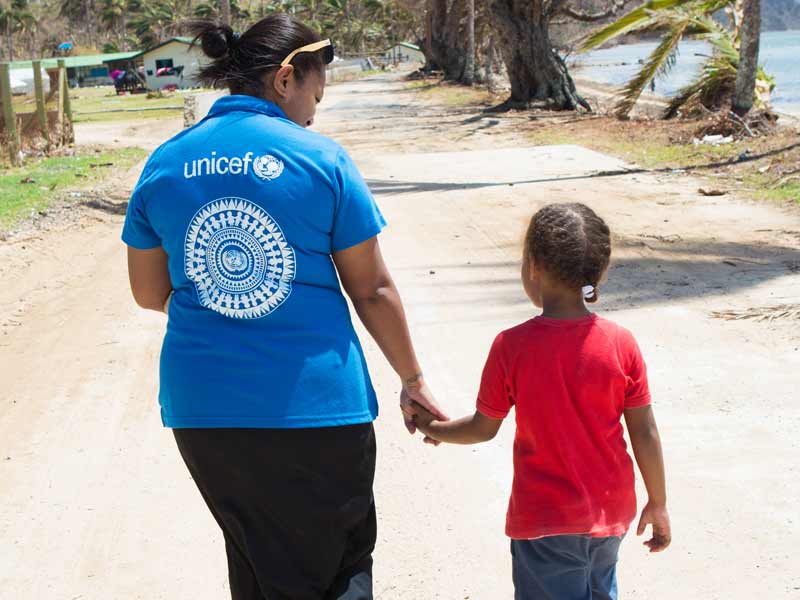 Strengthening the immunisation programs in each country so that these vaccines continue to be delivered to future generations of children.
Context
While there have been improvements in immunisation services, the poorest and hardest to reach children are still being left behind. Diseases such as pneumonia and diarrhoea remain leading killers of children under five years and high rates of life-threatening cervical cancer continue to devastate Pacific Island families. Poor health systems, limited government resources, environmental challenges and families living in difficult to reach areas mean children are missing out on life-saving vaccines.
The Asian Development Bank (ADB) announced that it would provide financing to the governments of Samoa, Tonga, Tuvalu and Vanuatu to introduce the new vaccines. Independently Rotary will fund some regional and other supporting activities in those four countries. It will also fully fund a similar program in the other five Pacific Island countries independently of ADB.
Our Approach
Rotary and UNICEF are aiming to vaccinate 100,000 children and girls over three years, but this is just the beginning.
In partnership with UNICEF, Rotary will work with local governments to develop and implement immunisation programs that will deliver the vaccines. Strengthening the Pacific's broader health systems will ensure the sustainable delivery of these vaccines into the future. Generations will continue to benefit from this project.
A truly inspiring Rotary legacy.
LOCATION
The region is geographically remote, with many logistical challenges: there are hundreds of islands and atolls spread across 17.2 million square kilometers. Limited accessibility, high transportation costs and travel times make this project challenging. The countries and number of islands in the project include:

Nauru – 1
Tuvalu – 9
Samoa – 9
Vanuatu – 83
Tonga – 176
Niue -1
Cook Islands – 15
Kiribati – 33
Tokelau – 3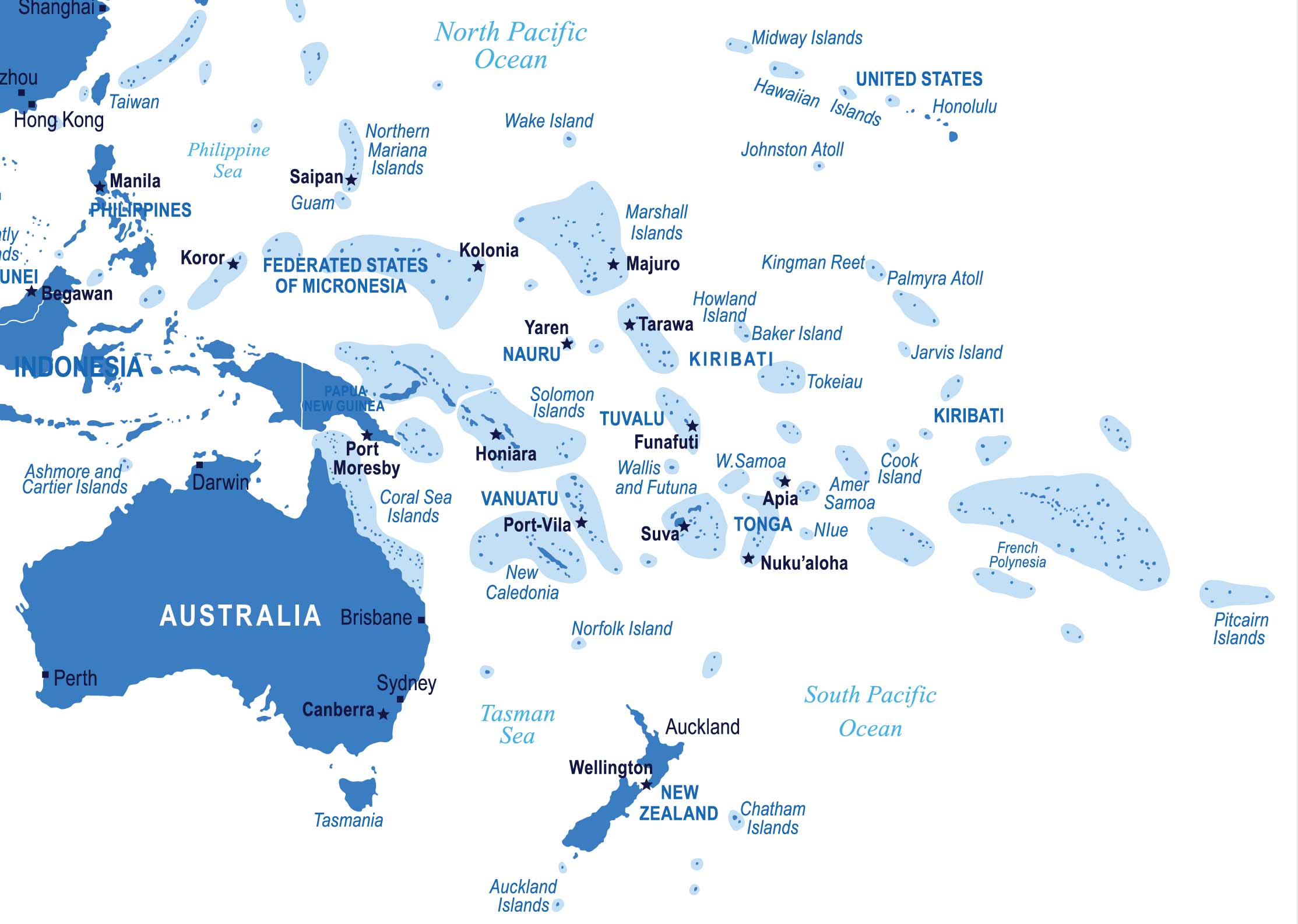 Vaccines Procurement
HPV
2 doses per girl.
Rotavirus
2 doses per child.
Pneumococcal Conjugate
3 doses per child.
Supplies
Including cold chain equipment & maintenance for storage / distribution of vaccines. Procurement of vaccines & supplies in bulk giving Pacific Island countries access to competitive prices.
Education
Training of healthcare & community workers. Social mobilisation - communications & education for communities. Technical & capacity development of government & other partners.
Support
Program & supply chain management technical assistance. Policy & guidelines. Immunisation fund (VII) to ensure sustainable funding. Monitoring & evaluation to track results / inform strategies.
CHILDREN & GIRLS TO VACCINATE
ISLANDS & ATOLLS OVER 9 NATIONS
MILLION TOTAL BUDGET (USD)
Rotary's Involvement
Rotary has more than 1.2 million members internationally who put their passion, integrity, and intelligence into six areas of focus to build international relationships, improve lives, and create a better world.
Rotary Give Every Child A Future covers two core focus areas.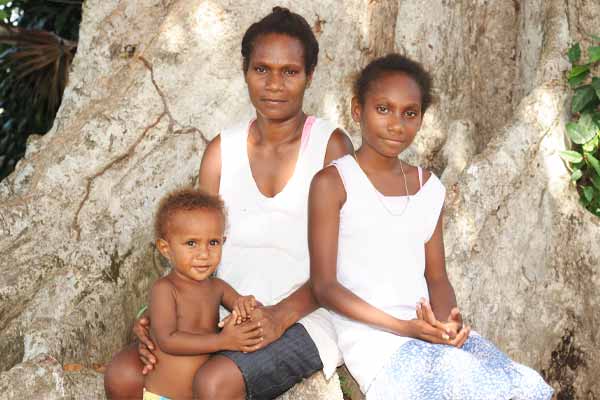 Saving Mothers and Children
An estimated 5.9 million children under the age of five die each year because of malnutrition, inadequate health care, and poor sanitation — all of which can be prevented. Rotary makes high-quality health care available to vulnerable mothers and children so they can live longer and grow stronger. We expand access to quality care, so mothers and children everywhere can have the same opportunities for a healthy future.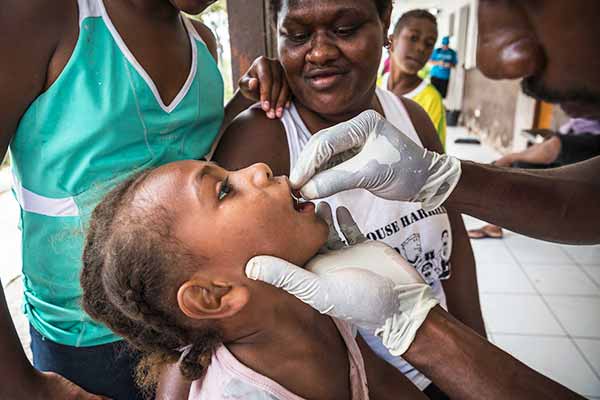 Fighting Disease
400 million people in the world can't afford or don't have access to basic health care. Disease results in misery, pain, and poverty for millions of people. That's why treating and preventing disease is so important to us. We set up temporary clinics in underserved communities struggling with outbreaks and health care access. We design and build infrastructure that allows doctors, patients, and governments to work together.
We lead local & international health projects
that have a lasting impact
End Polio Now
Rotary kicked off the polio endgame in 1988 with the launch of the Global Polio Eradication Initiative. The $17 billion initiative produced 20 million field workers administering vaccines to over 2.5 billion children. It has become a global partnership led by governments and Rotary, WHO, US-CDC, UNICEF, the Bill & Melinda Gates Foundation and Gavi.
Mobile Health Clinic
A solution to a long-standing problem came to fruition when New Zealand Rotarians presented a fully-equipped converted bus to serve as a mobile health unit for the island of Rarotonga. The bus is used to service the health needs of the community including immunisation initiatives, disease awareness programs and blood bank collections.
End Trachoma
Trachoma is a preventable infectious eye disease that can lead to permanent blindness, but it is still present in remote Australian Aboriginal communities. Rotary wants a trachoma-free Australia and our projects focus on good hygiene practices to help prevent the spread of the diseases.